Work in progress part 2
Some updates on the plastic green bug...
Still trying to find a way to lower the friction engine.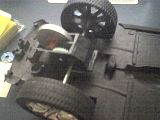 Epoxy clay was used to fabricate new lowered mounting points for the axels.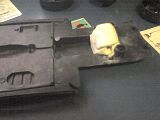 Test-fitting the lowered front axels. The axels are already shortened.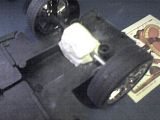 Some detailing done - chrome linings, painted turn signals, painted tail lights.